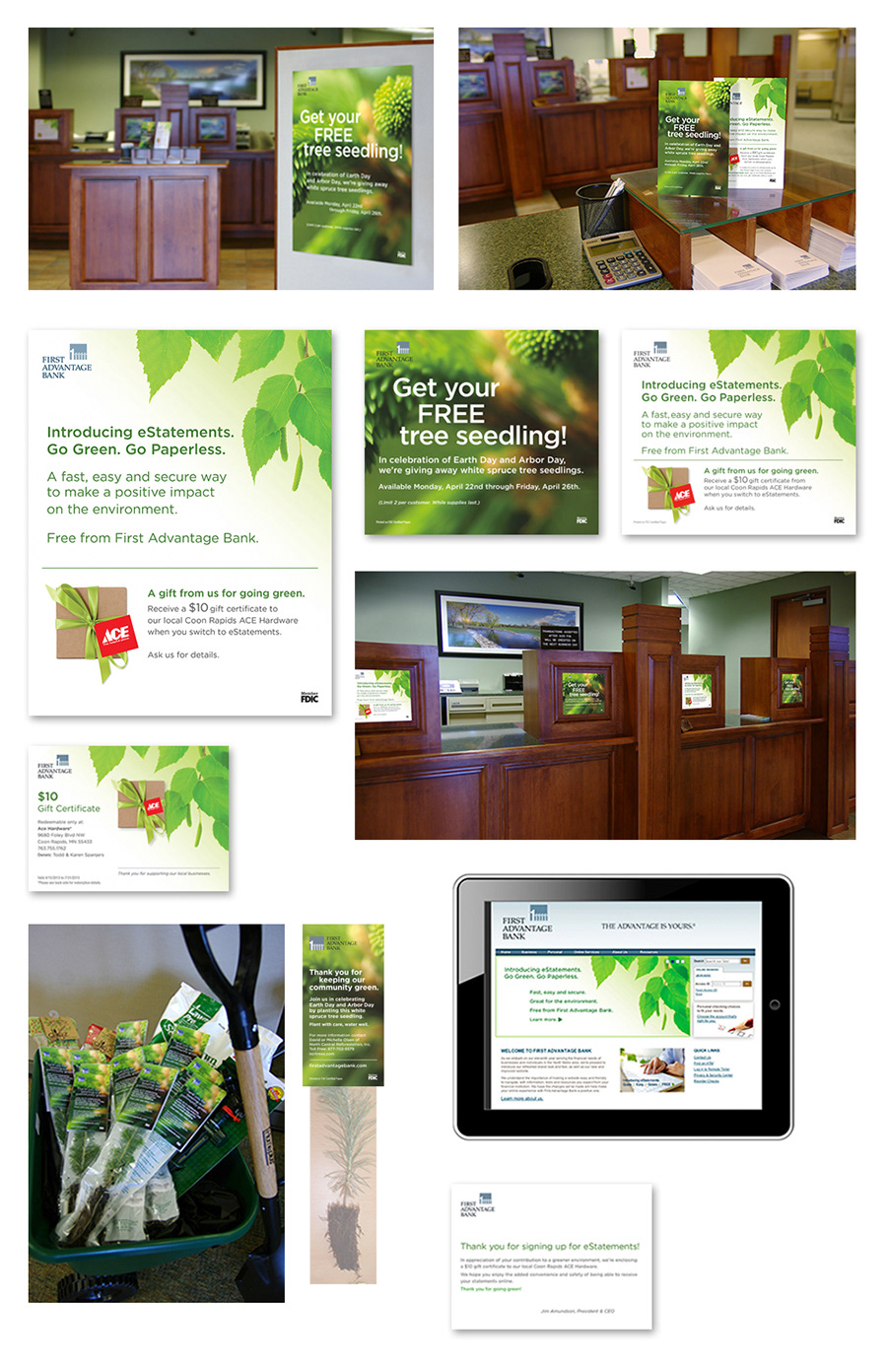 First Advantage Bank
(Acquired by Border State Bank in 2016)
Project:
 Spring eStatement Promotion
Overview:
 The tree seedling giveaway highlighted the bank's "Go Green" environmental theme in support of its introduction of eStatements. The bank partnered with local business ACE Hardware to encourage local shopping
and support of community banks.
Work
encompassed:
In-branch presence
 • Interior posters
 • Teller signs
 • Door clings
 • Lobby tent cards
 • Promo gift certificates
 • White spruce tree seedling packaging
Direct to customers
 • Statement stuffer
Online support
 • Site home page slide
 • Online banking type & stripe
 • eStatement banner
Media
 • Press release
Result:
 The bank successfully created awareness of their new eStatement, as well as staff engagement and excitement.
Agency partner:
MindBridge Marketing