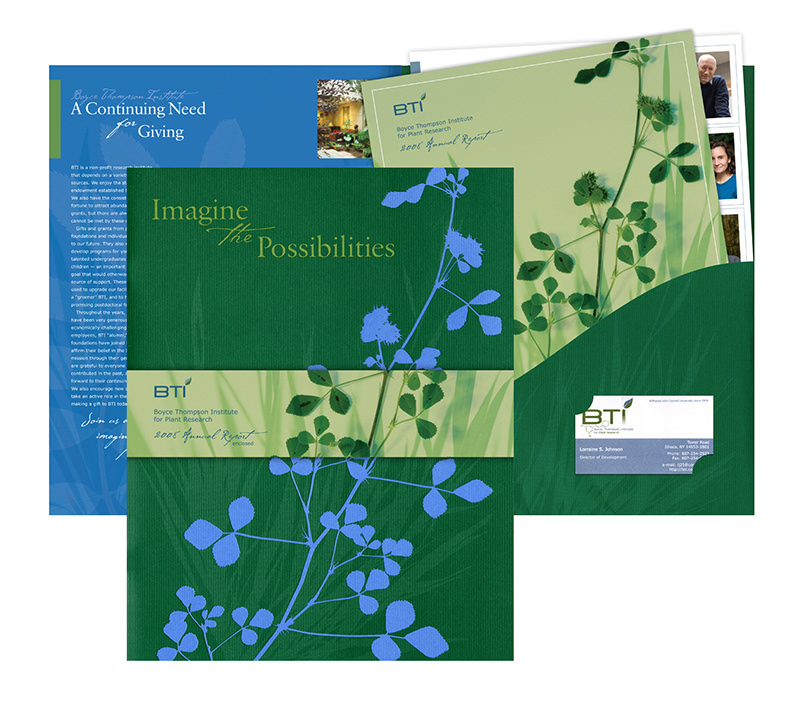 Client:

 Boyce Thompson Institute for Plant Research (BTI)  |  Cornell University
Projects:

 2008 and 2009 Annual Reports
Overview:

 

Imagine the Possibilities, 2008 Annual Report

designed as a folder with content relative to BTI research was stitched into the front half of the folder, and single page inserts with more timely information such as; arrivals and departures, news, gifts and grants, in the labs (Bios of each scientist), and a publications list were tucked into a pocket on the inside back cover. The following year (2009), net new single page inserts were printed as well as a custom belly band.
Work encompassed:


• Design
  Custom folder
  Belly band
  Marketing information inset
  Insert sheets
• Photo management and selection
• Print production management



Result:


This simple solution saved the institution considerable dollars on printing over the two year period, and it also provided the scientists with a multi-use folder in which they could present their research along with their individual bios on demand. The annual reports were awarded the

2009, Printing Industry of Minnesota (PIM) Certificate of Merit for Print Excellence in Business and Annual Reports.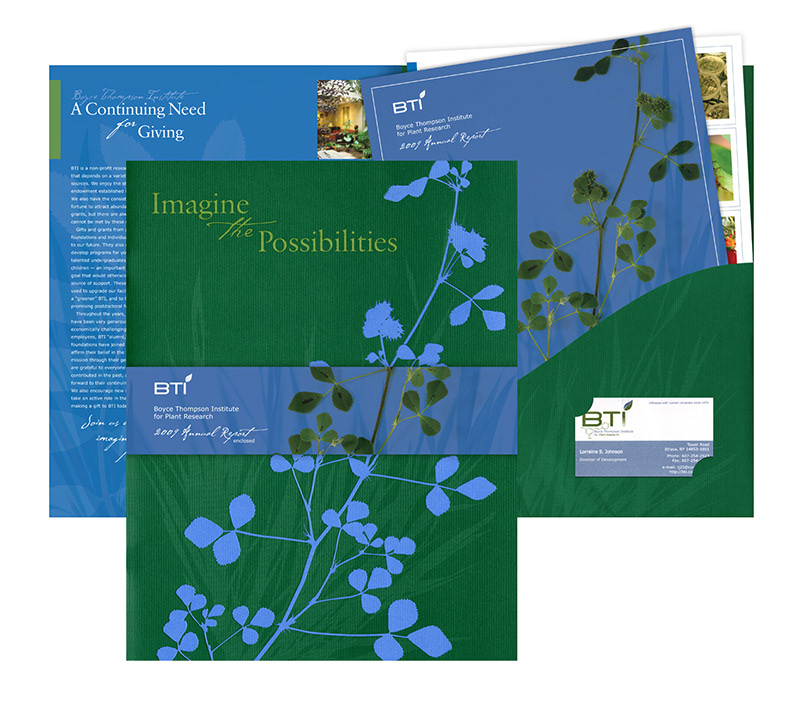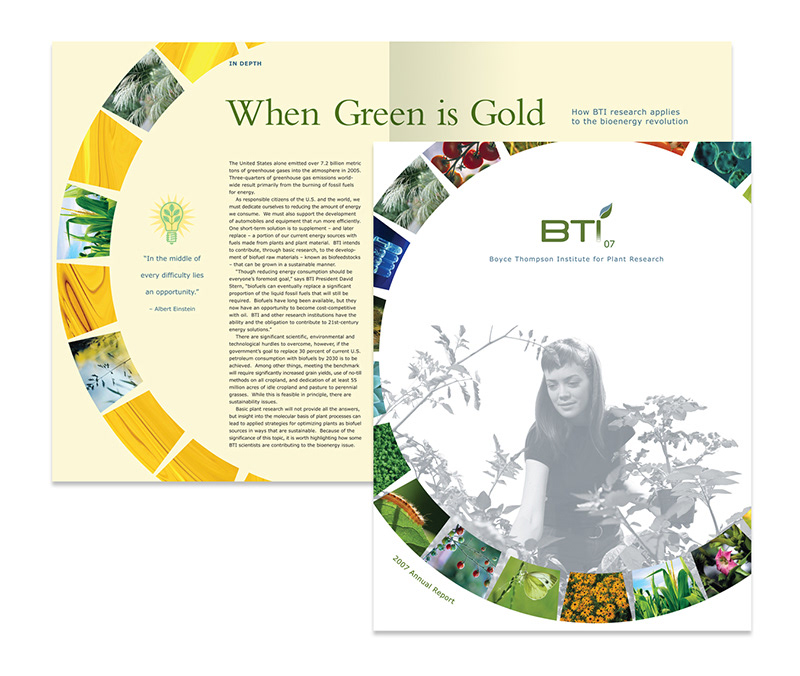 Client:

 

Boyce Thompson Institute for Plant Research (BTI)  |  Cornell University
Project:

 

2007 Annual Report
Overview:

 

This was the first annual report in the history of the institute to feature a woman scientist on the cover. This was accomplished by searching through hundreds and hundreds of photos of scientists at work in their labs. The combination of black and white photography with color images was very well received and the annual report became an instant classic.
W
ork
encompassed
:
• Design
• Photo management and selection
• Print production management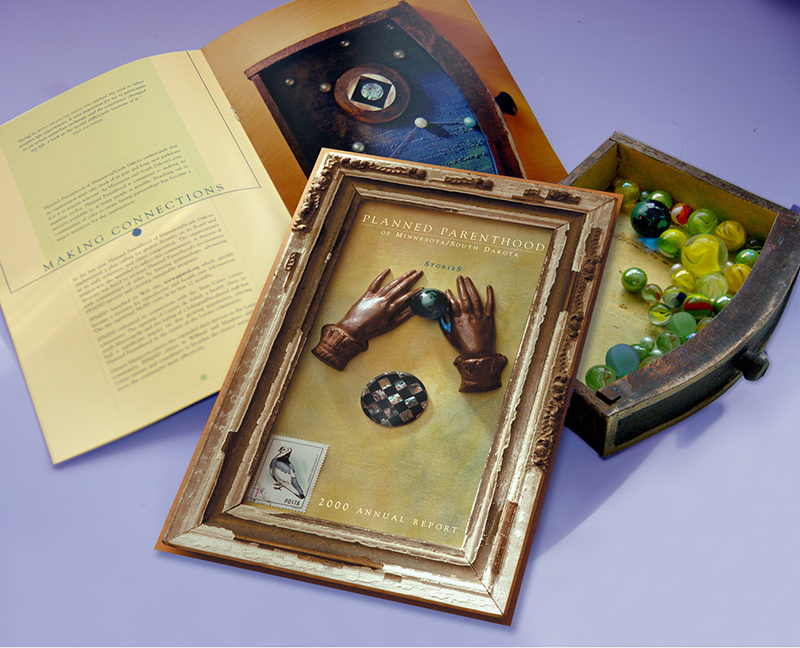 Client:

 Planned Parenthood of Minnesota, North Dakota, South Dakota



Project:

 2000 Annual Report



Overview:

 This report was designed to reflect PPMSDs internal mandate to increase its work in reaching communities of color throughout Minnesota, North and South Dakota. At the time there was limited photography to reflect their outreach efforts to diverse populations. The design and building of shadow box assemblages with iconic symbols, found objects and ephemera representing community, communication and connection presented the best solution for the challenge.



Work encompassed:


• Design
• Shadow box assemblages
• Photo art direction
• Print management
• Invitation design for annual meeting luncheon



Result:


PPMSD considered the final execution to be a beautiful and symbolic representation of their growing work with diverse communities of color.



Photography:

 Alan Mathowitz