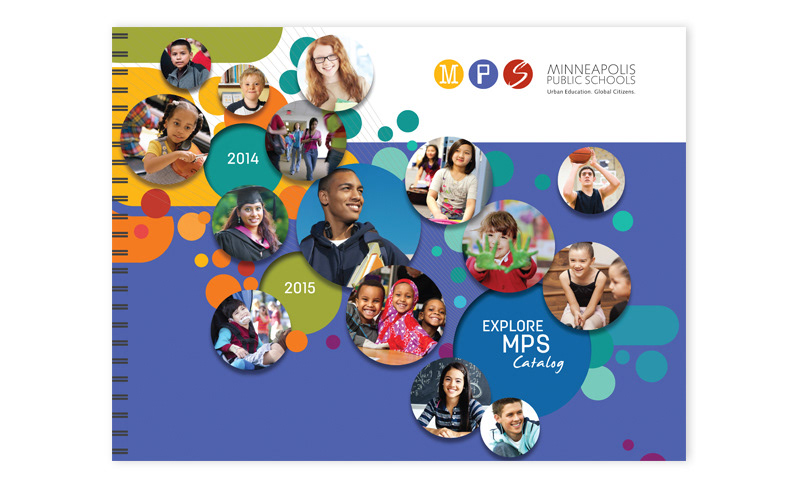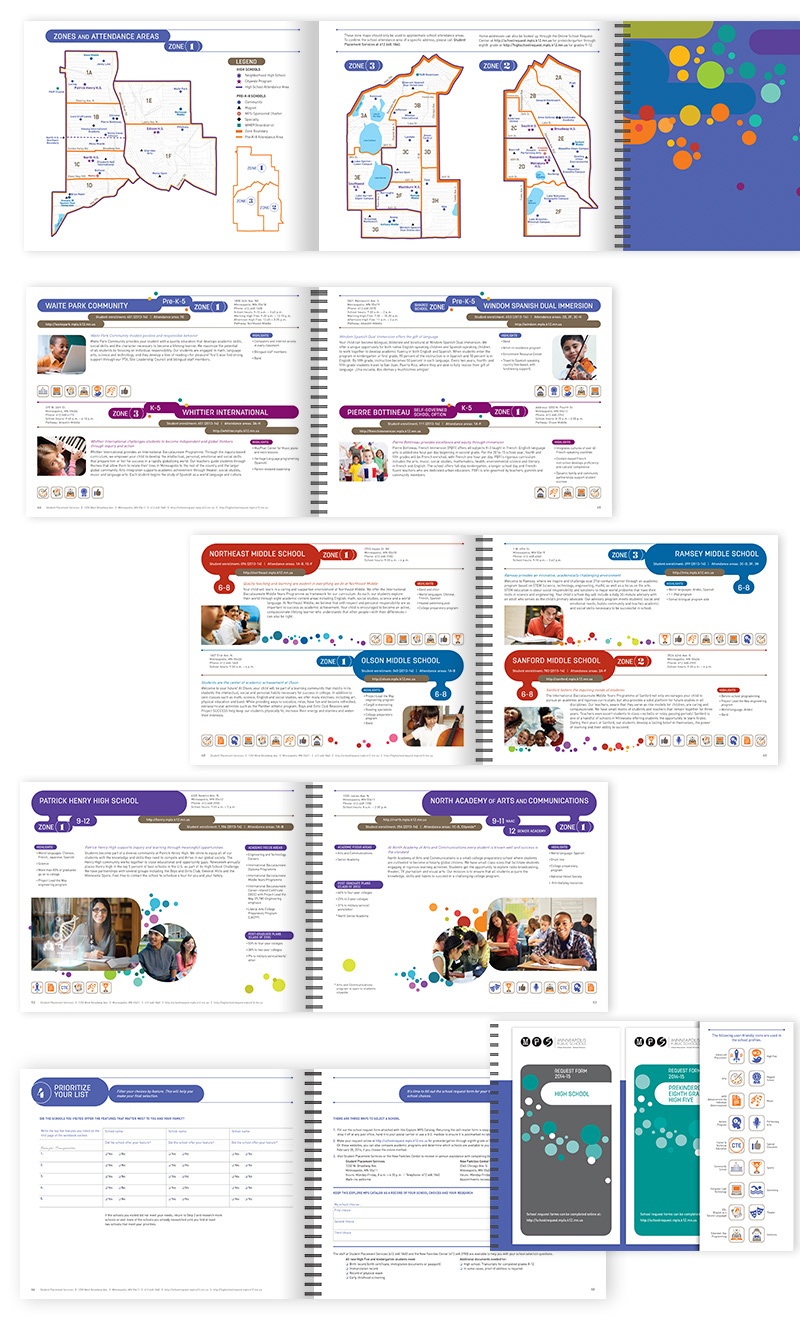 Client:
 Minneapolis Public Schools
Overview:
 2014-2015 Explore Minneapolis Public Schools Catalog was designed to help parents choose a school for their child. Easy to understand maps (called "zones") were prominently featured in a fold out cover, and 18 user friendly icons were specially designed to illustrate all the particular offerings of each school, i.e., Autism programs, performing arts, swimming, ESL, music, uniforms, etc.
The catalog explained to parents what they needed to do to enroll their child, when and how. A ten page workbook section was included to help parents identify their child's needs, track school visits, rate school visits, prioritize findings, and how to apply and enroll via registration forms tucked in to the inside back cover.
The 68 page catalog included a general introductory section in English, Spanish, Hmong and Somali languages. Each school featured a unique profile and all Minneapolis schools were profiled; 42 Pre-K-8, six middle schools, and nine High Schools. 
Work encompassed:
• Conceptual development 
• Design
• Photography selection
• Creation of all maps
• 18 net new icons
• Registration forms
Print management:
• Print specs to selected (and recommended) vendors
• Selection of all stocks
• Management of printing budget
• Pre-press approvals
• On-site press checks
• Post press quality control 
Primary photography:
Stock