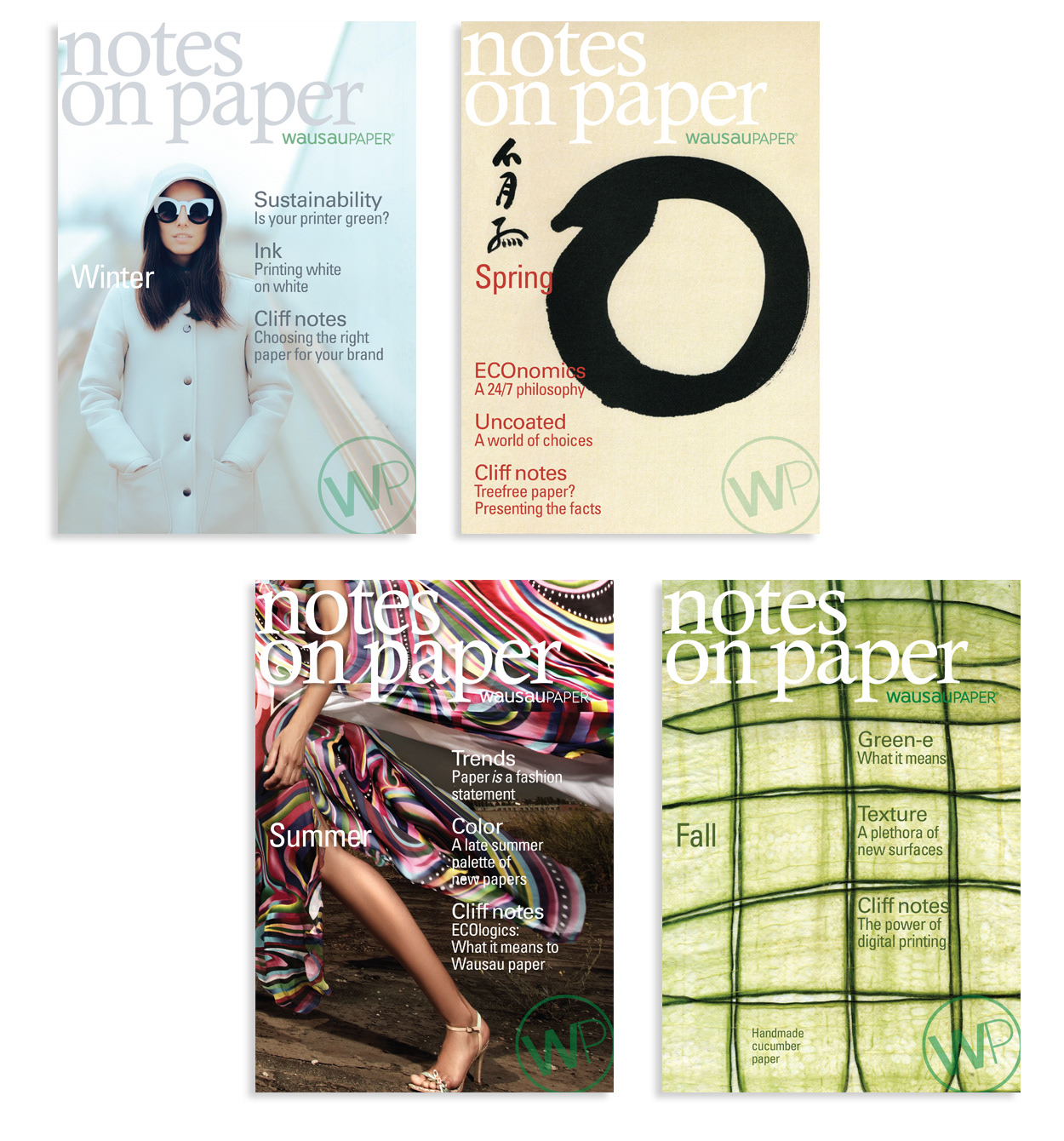 Client:
 LaBreche Public Relations, Wausau Paper
Overview:
Prior to Wausau Paper brands migrating to Tork®, the firm embarked on a mission to develop new, cutting-edge products in late 2009. LaBreche was the lead agency hired to develop a comprehensive public relations campaign to position Wausau as the
Designers
 paper company. In collaboration with LaBreche, Liz Pangerl was hired as the lead creative director to develop new product lines and promotional marketing material for Wausau's high-performing paper collections. The pieces were to showcase the highest quality of printing and consistency on Wausau's various papers, notably their white selection of premium stocks.
Design encompassed:
• Concept and development of an oversized swatch book entitled,
White Portfolio
• Procurement of gallery quality photography to include in the 
White Portfolio
• Design concepts for a quarterly publication entitled
Notes on Paper