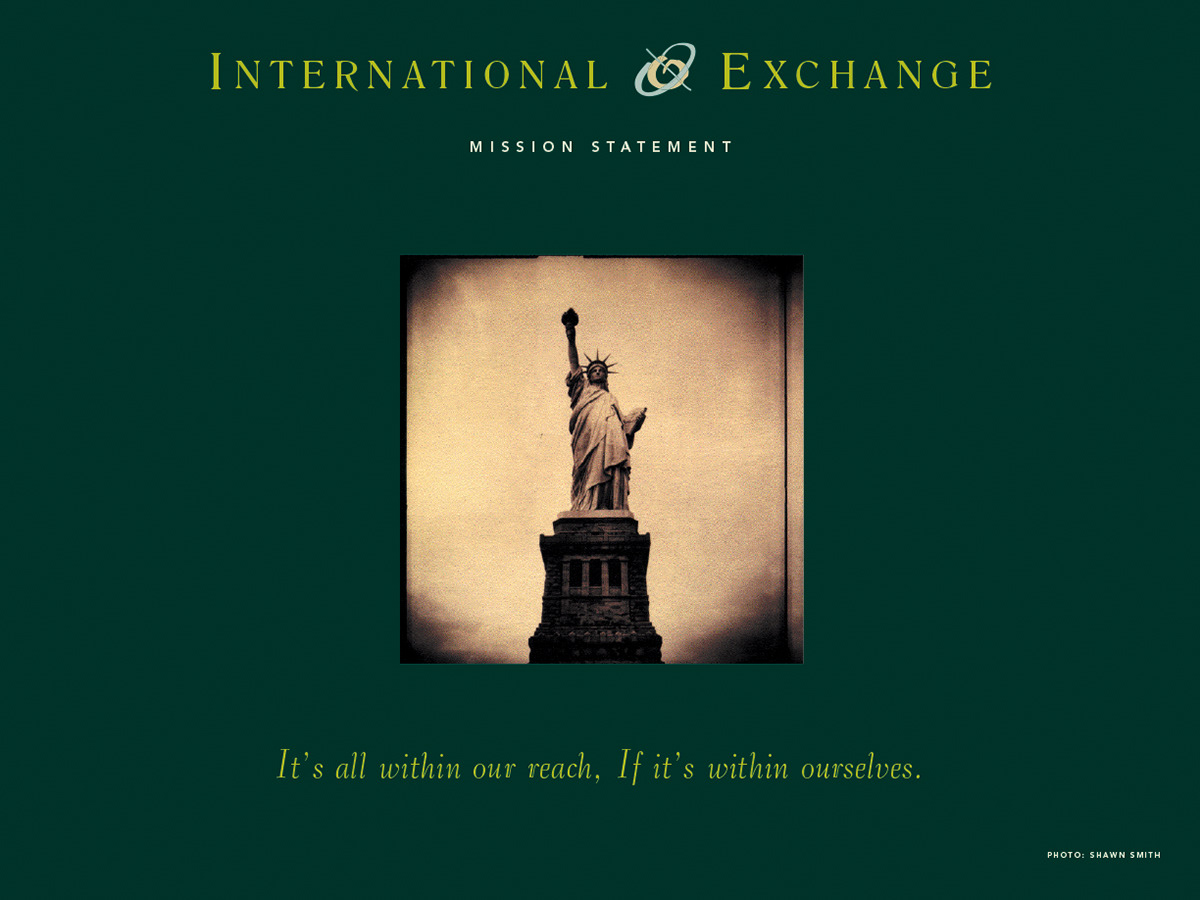 International Exchange

| The premise of this new store concept was to promote and celebrate diversity by creating an experience rich in cultural iconography from throughout the world | Creative Director / Designer: Liz Pangerl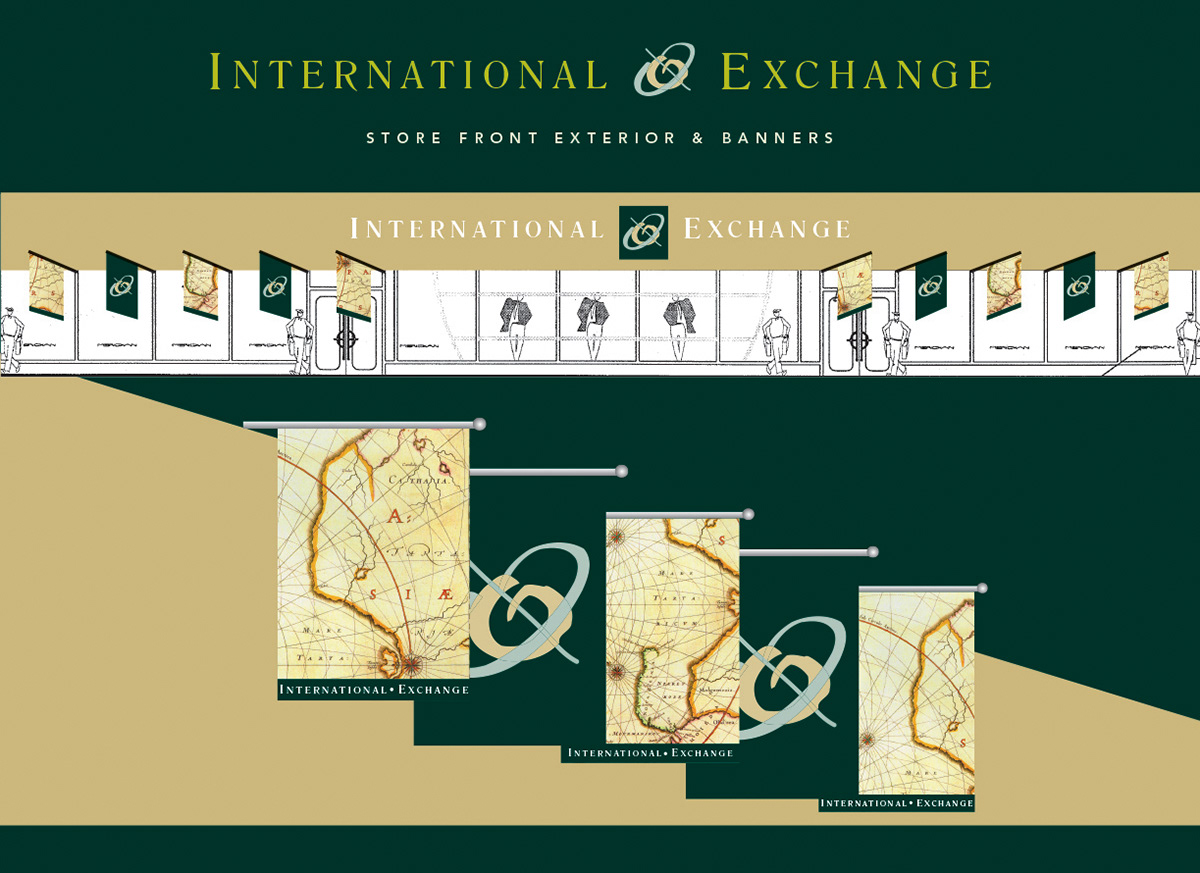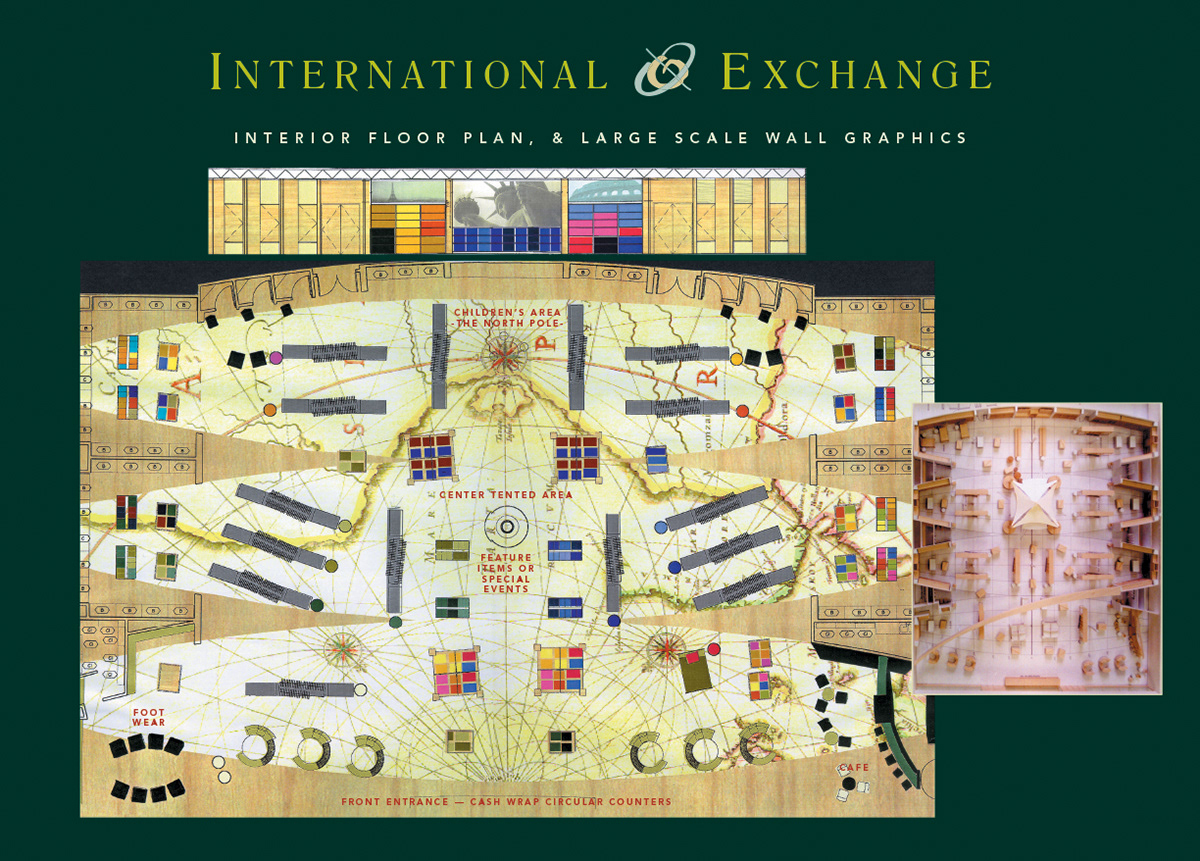 Preliminary floor plan: 13,000 square feet of retail space. All floor fixtures on wheels. Center tented area functions as a focal point for "just in" featured items or special events platform.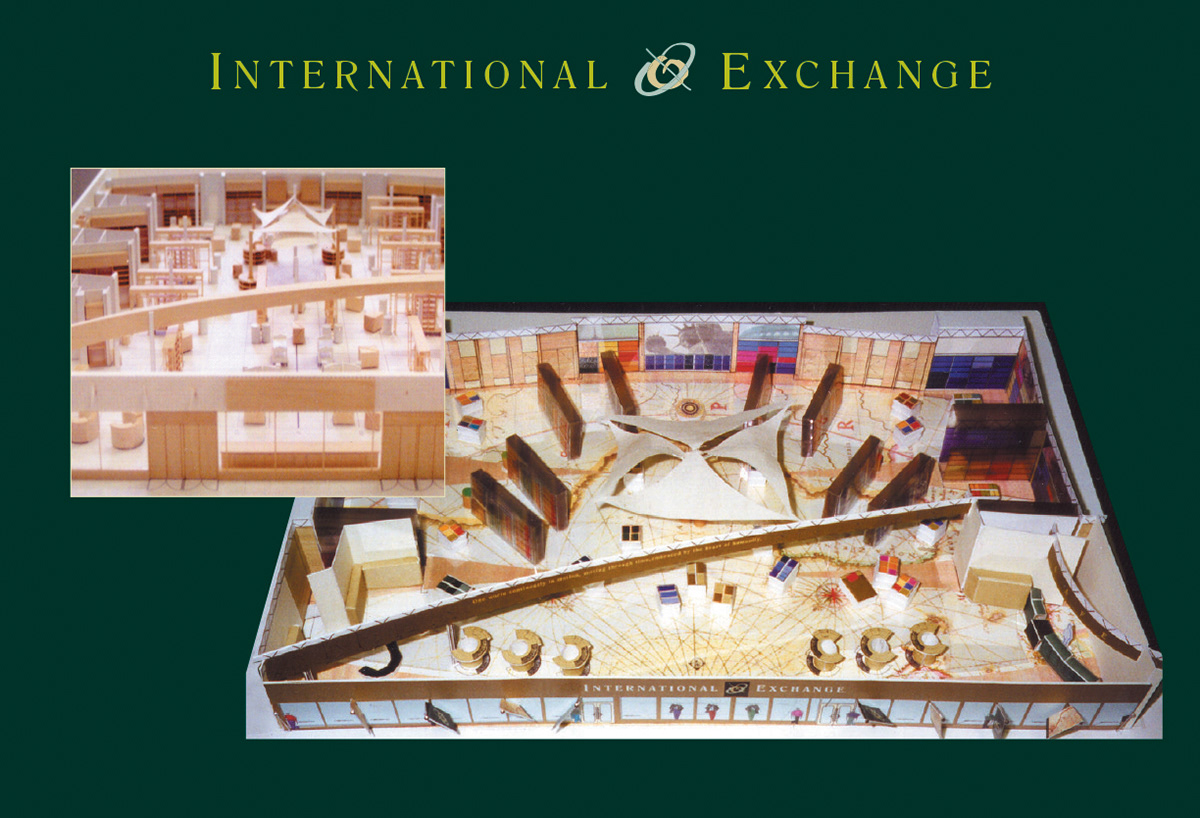 Architectural 3-D scale model (upper left) and smaller desk top version for color reference. The architectural arc sweeping above and across the cash wrap area reads - "One world continuously in motion. Moving through time. Embraced by the heart of humanity."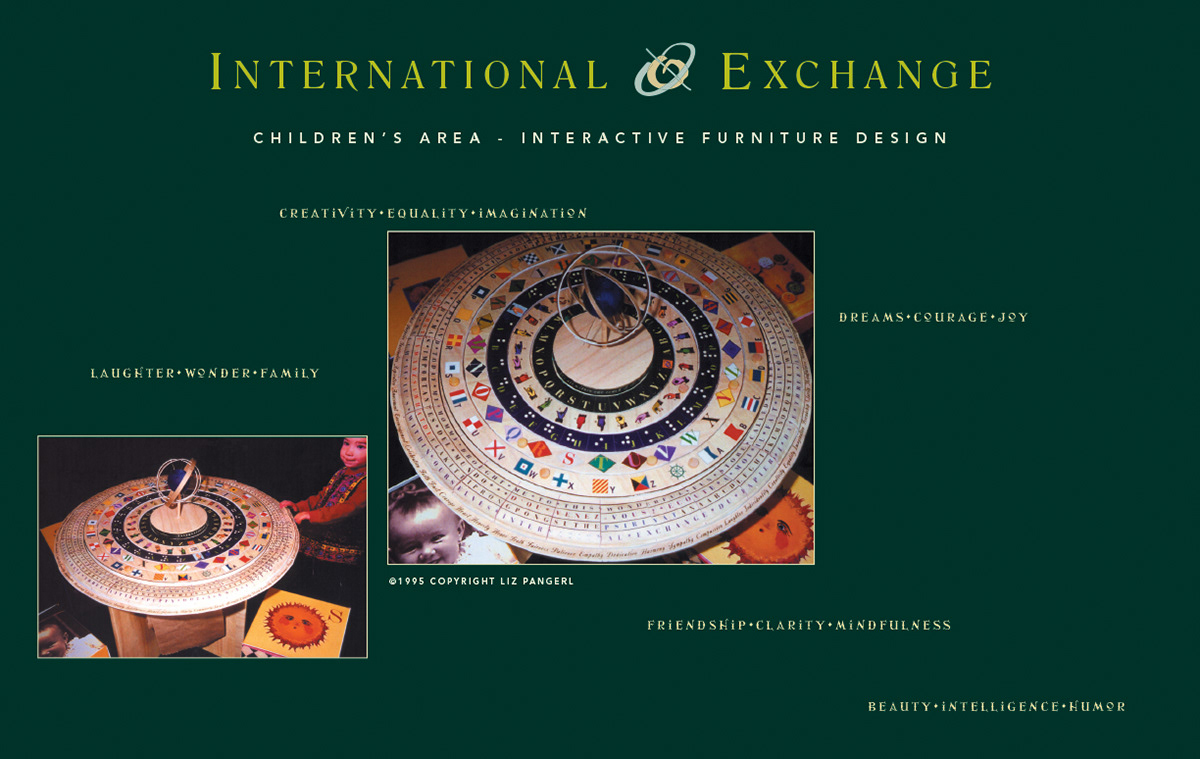 Interactive furniture design, concept, and 3-D scale model by Liz Pangerl.

©1995 Copyright. Liz Pangerl. All Rights Reserved.
All packaging consisting of dyed craft boxes and bags utilizing soy based inks or decal applications.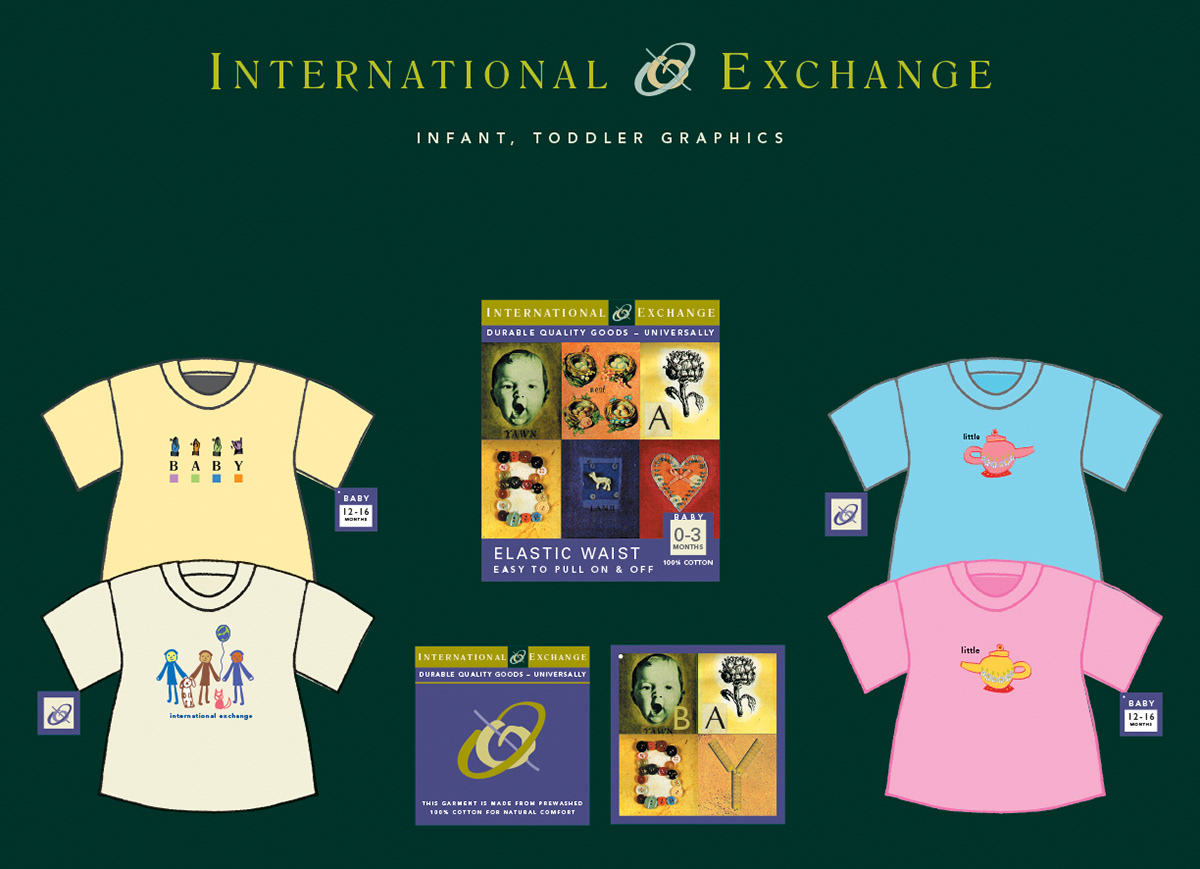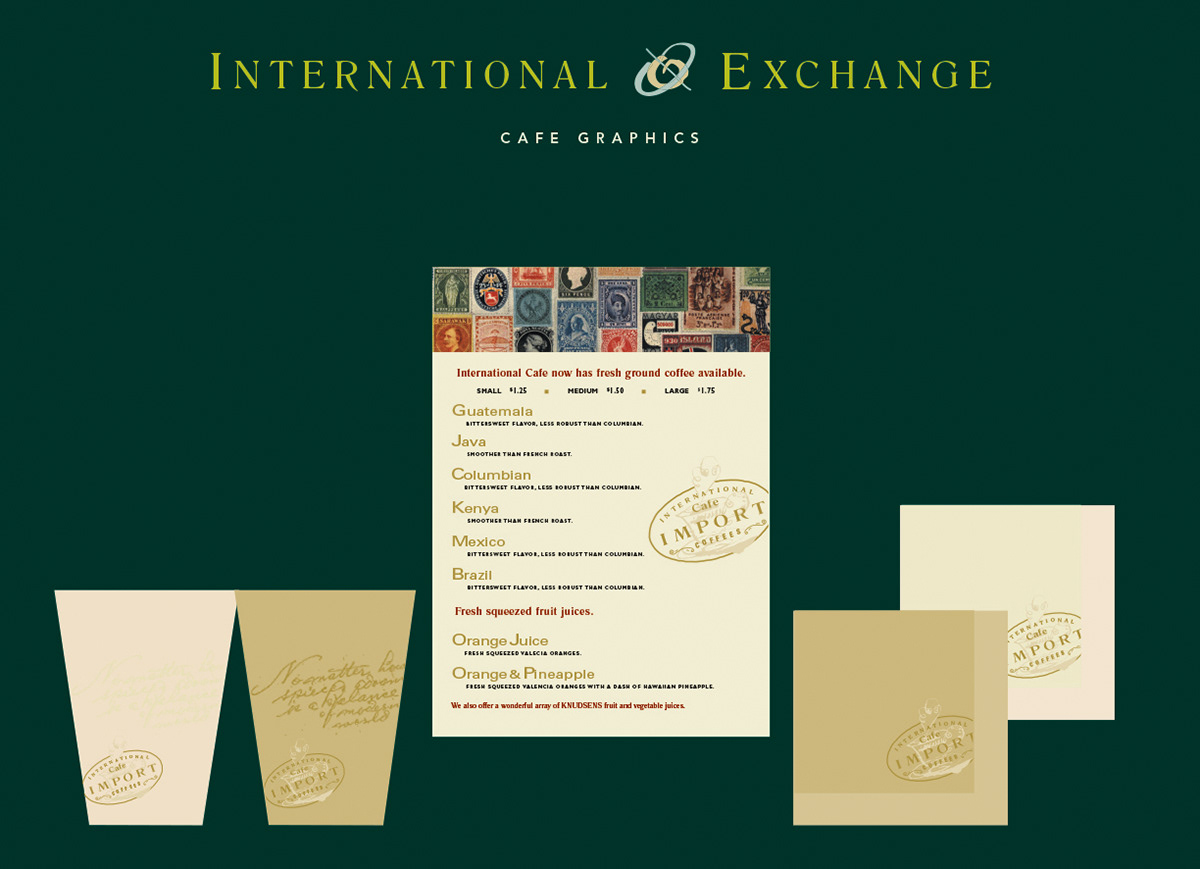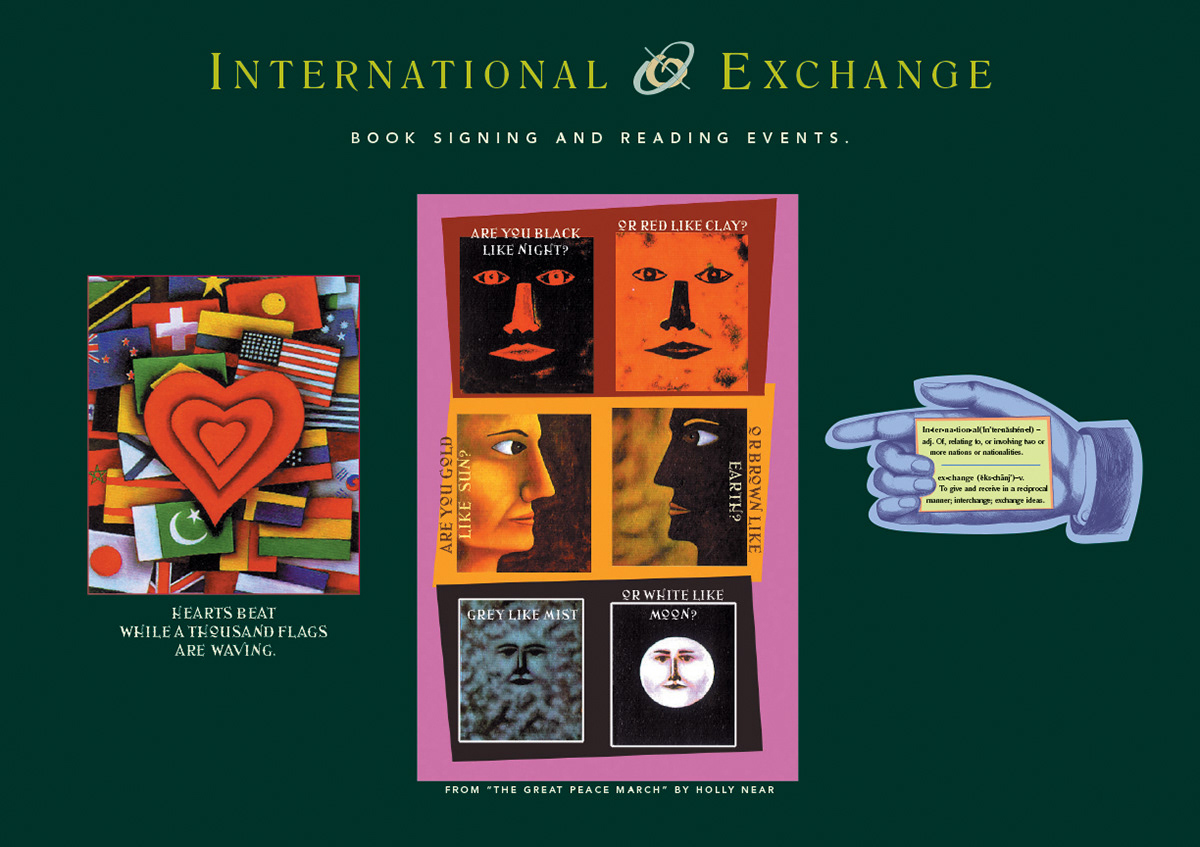 Special in-store events would feature book signings and readings by international book authors.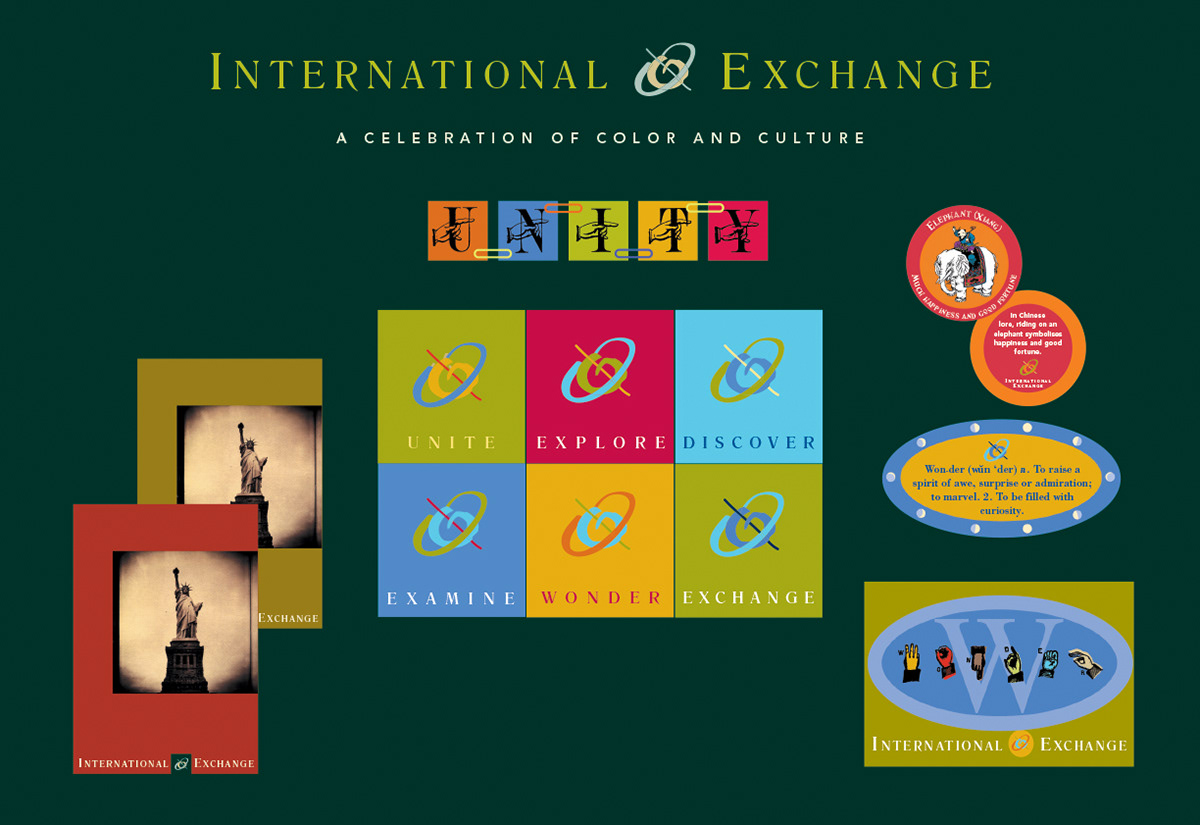 A global bazaar opening: A celebration of color and culture. Give-aways would include folk-art charms, toys and games, postcards, string letters, and all manner of sustainably designed and produced items.