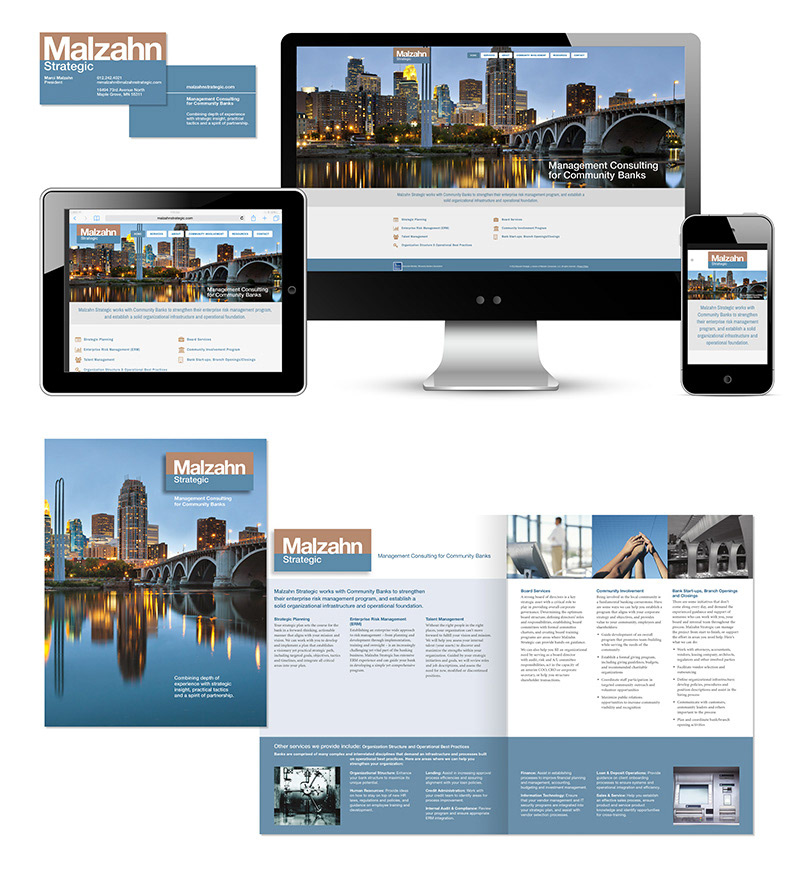 Corporate identity & online presence
Marcia Malzahn was embarking on a new business venture, Malzahn Strategic, a management consultancy serving the community bank market. We were engaged to create a brand presence and supporting materials that would establish Malzahn Strategic as a preferred resource for community banks seeking to strengthen their enterprise risk management program, and establish a solid organizational infrastructure and operational foundation. 
MalzahnStrategic.com
Work encompassed
• Strategy
• Branding
• Fully responsive web design and development
• Identity Design
• Collateral design
• Content management
• Relationship/project management
Result 
Malzahn Strategic is empowered with a website and marketing support materials that communicate experience, knowledge, professionalism and credibility, and have provided the foundation for a highly successful business launch. 
Agency partners
Casa Valencia, llc.,
on strategy, logotype and collateral design, responsive website co-design
MindBridge Marketing
 on strategy, positioning, content development and project management
90Degree Media 
on strategy, responsive website development and co-design