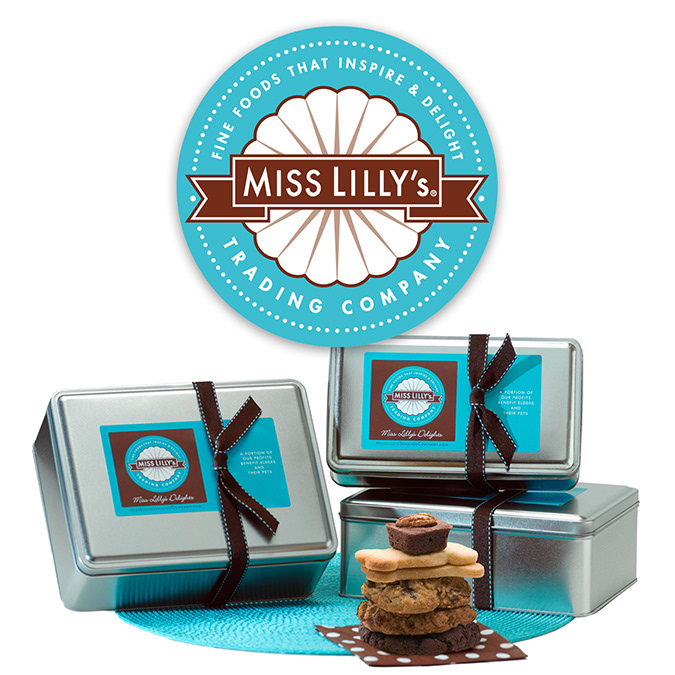 Riordan Studio | Los Angeles, CA
Miss Lilly's Trading Company was founded in 2014 as  start-up company with philanthropic ties to Meals on Wheels. A portion of the company proceeds to benefit seniors and their pets.
Miss Lilly's Trading Company cookies are carried at Whole Foods Markets, Bristol Farms Stores and Centinela Feed & Pet Supplies. A special promotional pop-up boutique at Saks Fifth Avenue, Beverly Hills, drew close to 600 attendees for the launch party.

Work encompassed
• Logotype design
• Packaging design
• Promotional T-shirts
• Photography
• Company identity
Design partner
Kim Riordan | Riordan Studio
Preliminary designs, color studies and alternate packaging structures


The circular brandmark design was essential as a shape adaptable to many formats. Early design studies also included tin-tie bag concepts.